Facilities and Housing
Playing Facilities
Texas A&M soccer campers are privileged to play in one of America's premier soccer training environments.Ellis Field was recently named the "Collegiate Soccer Field of the Year" by the Sports Turf Management Association. Campers play on the same bermuda tiffway grass fields where the Aggies practice and play games. Additionally, A&M campers train and play on the adjacent Penberthy Complex, which also features a manicured bermuda tiffway surface and a new multi field sport turf fields. In 2018, due to some construction at the Penberthy Soccer Complex, campers will also have the opportunity to train on the award winning City of College Station Soccer fields located at Veteran's Park (host to State and Regional Championships) and Bachman Park.

Water and athletic trainers are on hand at all training sessions. Because of the heat of a Texas summer, close attention is paid to the physical needs of the campers. "Water and shade" breaks are worked into the daily camp curriculum.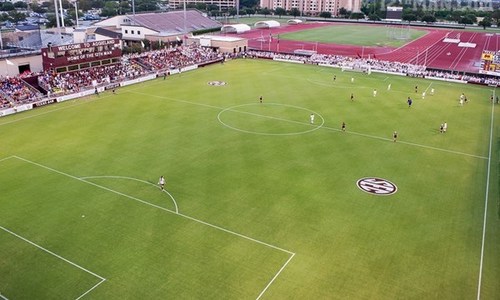 Housing at The Callaway House
For the eighteenth year in a row, the Callaway House will play host to the Texas A&M Soccer Camp!

Located right across the street from the Texas Aggie Soccer Complex, the Callaway House is the picture perfect example of collegiate luxury living. The facility has its own parking garage, swimming pool, mini-Theater, cafe, and furnishes refrigerators in every suite. The private housing facility also maintains a front desk and 24 hour security during the Texas A&M Soccer Camp. Campers and staff coaches live in the Callaway House during the camp (and most don't want to leave once the session has ended!). It's awesome! To visit the Callaway House online, go to http://www.callawayhouse.com.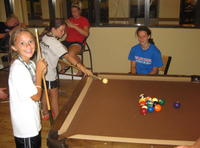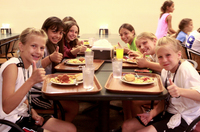 The Callaway House is located at:
301 George Bush Dr. West
College Station, TX 77840